Welcome to the one and only Lizzy Caplan fan community,
lizcaplan
, dedicated to anything and everything relating to actress Lizzy Caplan. I'm
laffable
, pronounced "Alex." Your friendly neighborhood mod. Feel free to drop a comment below to say hello or ask stuff, etc.
So, you guys know the drill: post news, interviews, videos, pics, icons, fanfiction, fanart, questions, comments, discussions... anything you dig up. Whatever suits your fancy. :)
That's about it. Post away. Have fun. And be nice, please. Hey, even pimp (politely, where it's appropriate) if you like: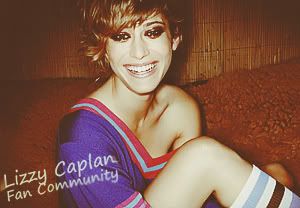 or don't use one at all, or make your own. :)
Welcome to the community!